Good Inspection for Enhanced Safety
12/13/2014
Back To Blog
Let's assume you have one or multiple garage doors, which haven't been maintained or even checked for a while. Let's see how many risks you are taking every time you open and close the door or every time you are close to the door when it's in motion.
You run the risk of getting hit by the overhead door if you stand underneath when the cable or springs break
You will be in danger every time you open the door if the garage door springs are not lubricated or replaced on time since they can snap
You might get hurt if the tracks are dirty or misaligned and the door starts moving in a funny way but you are standing underneath
Someone from your family – whether child or pet – might get trapped under the door if the garage door opener reverse mechanism doesn't work
Protect your family with garage door inspection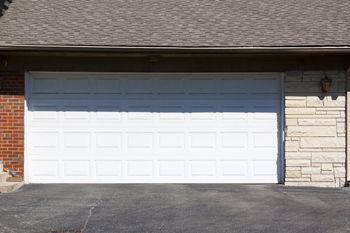 Safety is questioned when garage door maintenance is the last thing you ever think about. A malfunctioning door might cause injuries but also security problems if it will stay open due to mechanical issues. Such problems can be easily avoided with good inspections. Nobody asked you to become an expert in garage systems. Though, when you own a garage door and especially when you also have a family, you do have responsibilities.
Forget about garage door repairs. You don't have to fix parts. Leave the technical work to the pros. The only thing you have to do is keep your mind in your door. If you hear a strange sound that wasn't there yesterday, don't ignore it. If you are sitting in your living room and hear a noise upstairs, wouldn't you go to see if someone has broken in? It's the same thing with your door. When you hear something, there is probably something.
Inspect the mechanism of the door. Take a look at your manual and learn how to test the force and balance of the door. See how you can check the reverse mechanism and make sure fasteners are tightened. Check all the tracks for possible dents and make sure the rollers sit in tracks well and they move without struggling. Such inspections will allow you to have peace of mind and know when to call for repairs. Inspections are vital for your safety.